Criminal Defense Attorneys in Quincy, Massachusetts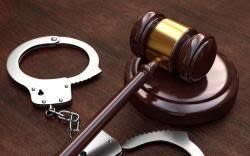 When you face criminal charges, you need a law firm with the experience and competence to help with your specific case. Trust Perlman & Wing, LLP to provide you with comprehensive legal representation. Their criminal lawyers in Quincy, MA have the knowledge and resources to help you navigate through the complicated legal system. They give only honest and thorough counsel so that you can make the right decisions under difficult circumstances. Whether you're up against steep fines or jail time, Perlman & Wing, LLP fights to protect your rights to the fullest extent.
If your freedom is on the line, you can't afford to take chances. At Perlman & Wing, LLP, their attorneys can represent clients facing misdemeanor and felony charges. Let their courtroom-tested criminal attorneys stand up for your rights. They are the advocates you can count on to guide you through your ordeal. Don't wait to take action. Reach out now to start the process of putting your criminal charges behind you.
Are You Facing Criminal Charges?
However minor or major your charges may be, Perlman & Wing, LLP provides your case with the individual attention it needs. When it comes to the courtroom outcome in criminal cases, having the right legal representation often makes all of the difference. Schedule a consultation at their office if you're facing any of the following charges:
Assault & Battery

Burglary

Homicide

Weapons Possession
Schedule a Consultation Today
Reach out today to schedule an initial consultation with Perlman & Wing, LLP. Their experienced attorneys are here to fight for you and defend your rights from start to finish. They proudly represent clients in Quincy, Massachusettes, as well as the surrounding areas of Dedham, Boston, Suffolk, and Dorchester. Time is of the essence in a criminal case. Reach out now to speak with a seasoned defender who truly cares and will advocate for your best interests.